We Are...
Transformed and Mobilized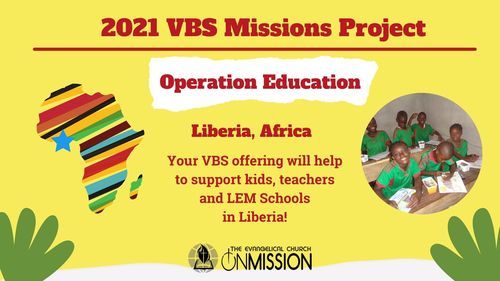 Click below for the latest update from our
General Superintendent Jay Forseth.
Mark your calendars and plan to join us in beautiful Bozeman Montana for General Conference 2022!

More details are coming soon, make sure to check back for updates.
Vacation Bible School is just around the corner! This year's mission emphasis will be on schools and education in Liberia. Packets can be accessed and downloaded using the lnks above.

Do you need other documents or pictures of Liberia for your VBS? Email the office at office@ecmissions.org and we will be happy to help.
Through Evangelical Church Missions we are reaching people for Jesus across the globe, in Bolivia, in Liberia and in the Navajo Nation.
Would you join us on this journey?
Gifts can be given online or sent to our headquarters office.
Gifts can also be mailed to the address below
PO Box 1117
Clackamas, OR 97015