In the Navajo Nation abuse, addiction and poverty are prevalent and the availability of social assistance covers up the deeper relational and spiritual needs that exist. Through the ministry of David and Carol Kochendorfer, leaders are being developed and discipled to help in this community. One important leader is Elsie, she has lived for many years in a house that was in serious disrepair. Being a senior citizen, the scale of what needed to be done was more than she had the ability or resources to take care of on her own. This large project has been worked on by Faith Adventure teams who have visited New Mexico and is now in the final stages of flooring, interior paint and electrical work. Your gifts will help complete the renovation project.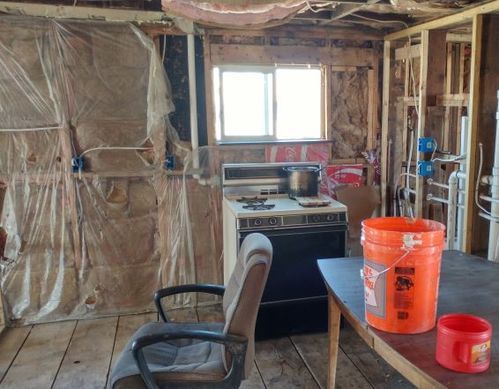 Make A Donation To Elsie's House
Contributions are solicited with the understanding that the ministry has complete discretion and control over the use of all donated funds.